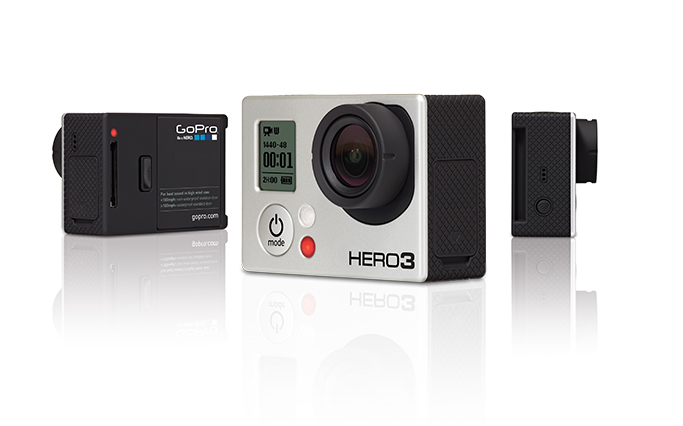 The Hero range of action-cameras have been popular with extreme sports aficionados for a few year now, and their latest camera, the Hero 3 looks sure to continue the trend.
The Hero 3 is said to be 30 percent smaller and 25 percent lighter than its predecessor, but this hasn't impacted what it is capable of, not by a long way.
Three versions of the Hero 3 offer a variety of specs, but it's the top of the range black edition which is the most interesting. In addition to shooting 1080p60 Full HD video, the camera is capable of 2.7k and 4K resolutions albeit at lower frame-rates.
The cameras also boast built-in WiFi and are compatible with the GoPro Remote App which can be used to control them via a smartphone.
A spokesperson for GoPro said: "The HD HERO3 Black Edition is one of the most powerful camera systems available, delivering astounding 4K and 2.7K video resolutions all in the size of a small box of matches."