The creation of these masks were from a student assignment he had done - he teaches Digital Illustration at a local college and I just love the creativity of his students!
He made the Twitter Beard available for download from his site, so if you want to have some fund and get some laughs, then go ahead and grab the PDF to make your own.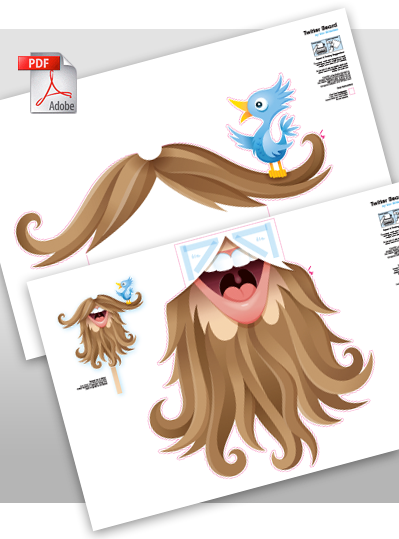 Here are a few more images - hope they make you smile!